By Stephanie Witt Sedgwick:
Gun control is a hot issue in the Democratic primary campaign for Congressional District VA-10 as candidates head into the final month before the June 12 polling day.
The six candidates view incumbent Barbara Comstock as an easy target on this topic, given her "A" rating from the NRA and a spot on the top ten list of lawmakers receiving NRA contribution,
The harder task for the six candidates is to distinguish themselves from the competition.
Alison Friedman released her first television ad, which will run on local broadcast and cable stations, on YouTube Monday night. The ad shows a parent receiving a lockdown notice on their phone from their child's school. In the ad, Friedman calls for expanding background checks, closing the gun show background check loophole and banning assault weapons. In the closing, Friedman calls out Comstock, saying Comstock has "sold our kids' safety to the NRA."
The same day that Friedman's ad was released, a mailer from State Sen. Jennifer Wexton (D- 33) arrived in CD10 mailboxes noting that she had co-sponsored legislation that would have implemented universal background checks, closed the gun show loophole, and banned bump stocks.
The next day, Dan Helmer held a gun safety town hall, building on the visibility he gained last week by releasing a video showing him purchasing an assault rifle at a gun show without being asked to undergo a background check.  In his town hall, he favored a three-pronged approach to gun legislation: restricting who can buy guns, keeping guns out of the hands of dangerous people, and regulating the storage and use of guns.
Paul Pelletier has also prepared a mailer to be issued shortly, detailing his plan to curb gun violence by banning assault weapons, bump stocks and high capacity magazines, and by toughening background checks. In a recent online editorial, Pelletier also called for "extreme risk protection orders" to take guns away from those who might pose a threat to themselves or others. As a former federal prosecutor, Pelletier says in his mailer that he is "the only candidate who has taken guns off the streets and knows how to get it done in Congress."
Julia Biggins  supports the same common-sense gun legislation as her peers in the race but also focuses on the deeper causes of the problem. As an infectious disease scientist, she believes  "We need to look at this uniquely American disease of gun violence."  Biggins is calling for a repeal of the Dickey Amendment which bars federal funding for gun violence research.
Lindsey Davis Stover was unavailable for comment, but her statements show positions similar to others in the race – universal background checks, ban on assault rifles and barring gun purchase by those with histories of domestic violence and stalking.
Although the candidates' positions on gun control overlap substantially, they all are far from Comstock's tight alignment with the NRA, and this stark difference will certainly be a major theme of the election, whoever carries the Democratic banner.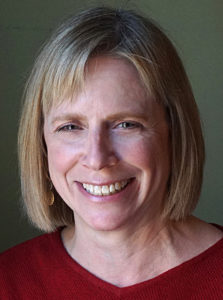 Stephanie Witt Sedgwick is a member of the Dranesville District Democratic  Committee and Virginia Democracy Forward. A former columnist and recipe editor for The Washington Post, she now writes a weekly column for mylittlebird.com.