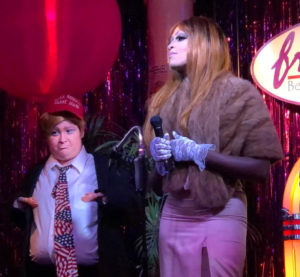 Thursday night, Freddie's Beach Bar in Arlington, Northern Virginia's only LGBTQ+ bar, was filled to capacity for Virginia Del. Mark Levine's 2nd Annual Rainbow Democrats Extravaganza featuring special guest Va. Del. Danica Roem.
Levine, who is one of three openly-LGBTQ+ state legislators representing Fairfax County, kicked things off cheering the recent passage of Medicaid expansion in the state, saying, "Danica and I are both back from Richmond last night, where after 11 hours of debate and shenanigans, the Virginia Senate finally passed Medicaid expansion!" He then joked, "Then we waited, and we waited, and we waited. Then it came to us in the House of Delegates and we did the same thing in about 11 minutes!" He also noted that Democrats need two more votes in the House of Delegates and one more in the Senate if LGBTQ+ are ever going to achieve equality in Virginia.
The audience heard coming out stories from the likes of Del. Roem and others, while HIV/AIDS activists and a gay conversion therapy survivor also shared their compelling stories. Sprinkled between these serious and heartfelt discussions were performances from talented musicians, comedians, and vocalists who donated their respective talents for the worthy cause.
The event is Northern Virginia's only LGBTQ+ fundraiser for Mission 51, an effort to win the two seats needed for a Democratic majority in Virginia House of Delegates.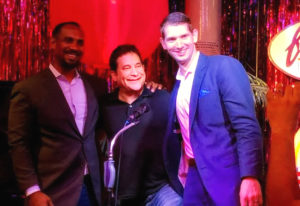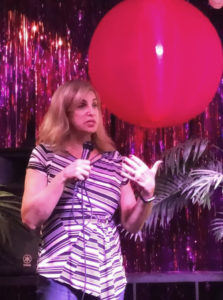 The Photo above the story is of LGBTQ+ Committee Chair Karl Frisch with Virginia Dels. Danica Roem and Mark Levine.
Photos and the story were submitted to The Blue View by a member of the FCDC  LGBTQ+ Committee.