By Paul O'Shea:
The last person executed in Virginia was mentally ill. Yet Virginia, which has executed more people than any state except Texas, has no law protecting the mentally disabled from capital punishment. It's time to change that.
When Virginia completed the task of executing William Morva at 9:15 p.m. on July 6, 2017, it had killed a disturbed young man who thought his supernatural powers would save indigenous tribes.  Before he was captured, living in the woods barefoot in winter, Morva subsisted on a diet of raw meat, pine cones and cheese.
At Morva's trial the prosecution's expert witness told the jury only that he had "odd beliefs," hardly a professional diagnosis that justified depriving someone of life.  After his conviction, in the appeal process, a mental health expert diagnosed Morva with delusional disorder, a serious psychotic condition similar to schizophrenia.
 Every execution is dehumanizing, but as The Washington Post editorialized: "The execution of a man suffering from severe mental illness is an act of particular barbarism—especially if his condition may have been misdiagnosed in trial."
 The daughter of one of Morva's victims, a sheriff's deputy, urged Gov. Terry McAuliffe to grant clemency.  In a release to the media, Rachel Sutphin said: "I have fought and will continue to fight for mercy for all death row inmates until Virginia declares the death penalty unconstitutional."
Two predecessors– Governors  Tim Kaine (D) and Jim Gilmore (R) — granted leniency to prisoners with similar disabilities, reducing the death sentences to life in prison. However, McAuliffe declined to change Morva's sentence to life in prison without parole.
Gov. Ralph Northam has voiced no opinion about executing people with severe mental illness.  However, he has said that he would sign a death penalty abolition bill if it passed the General Assembly.
Abolition may be too far for the current state legislature to go. But it is achievable to shrink capital punishment by passing legislation that will protect those with severe mental illness from lethal injection.  Mentally challenged individuals are not fully culpable for their actions. They should not receive the ultimate punishment.
Similar legislation has been proposed in at least six other states, including Arkansas, Indiana, Ohio, South Dakota, Tennessee and Texas.  Most of these proposals define specific disorders that would qualify as a serious mental illness, such as schizophrenia, bipolar disorder, major depressive disorder, delusional disorder, and post-traumatic stress disorder.
The death penalty has a long, notorious history here, with fifteen executions in the last ten years, and three prisoners still on Virginia's death row. But we can begin to cut the number of unnecessary deaths by adding those who are mentally ill from the scourge of execution.
One way to support this is to join Virginians for Alternatives to the Death Penalty  (www. vadp.org), a non-profit citizens group,  now in its 26th year, committed to the abolition of capital punishment
While it may take time to finally abolish capital punishment, now is the time to tinker with the machinery of death.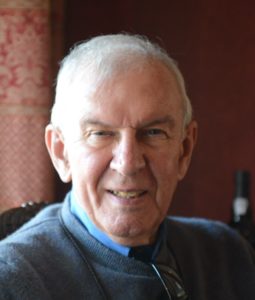 Paul O'Shea is Vice President, Virginians for Alternatives to the Death Penalty and a resident of Fairfax. He had a long career in corporate communications before his involvement with social justice issues such as capital punishment.