By Todd Thurwachter:
Early voting is key to maximizing Democratic turnout nationwide because many of our voters can't easily vote on election day. But Virginia doesn't have early voting – at least not technically. To vote early, Virginians must first qualify to vote absentee.
The Fairfax County Democratic Committee has a long, successful program to mail applications for absentee ballots to voters, but FCDC's Voter Registration & Education Committee (VR&EC) has focused instead on boosting in-person absentee voting, which began  September 21, to maximize Democratic votes.
Up to 40% of absentee ballots mailed to voters are never returned to be counted. Youth and minorities are even less likely to return them in time. In 2012, almost a quarter of mailed-in absentee ballots were never counted in Fairfax County due to small errors.
Minorities make up half of county residents and 38% speak a language other than English at home. Expecting them to secure the required witness before opening the mailed ballot and then to fastidiously follow detailed English-only instructions to correctly cast their ballot is not a good bet.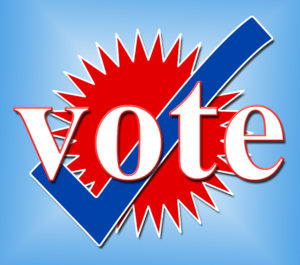 Voting absentee in-person is far more reliable. No election day worries of getting too busy, changed plans, Metro delays, traffic tie-ups, getting sick, or really bad weather. (Remember the all-day deluge during the 8/29/17 Special Election?) Votes are scanned just like on election day, and early absentee voters get an "I voted" sticker. Democratic votes are safely "banked."
That's why since 2016, FCDC's VR&E Committee has engaged over 65,000 voters with our Voting FAQ's card ("VOTING: What you Need to Know"). In 2016, we distributed 3,500 cards in early Fairfax County canvassing in CD-10 for LuAnn Bennett. The result? Early Voting increased 44% and LuAnn Bennett won that early vote by 29% in CD-10's Fairfax precincts, although Barbara Comstock ultimately won the seat.
Voting FAQ's is so effective because we don't intimidate voters with 20 qualifying reasons written in "bureaucratize" that prevent many would-be voters from realizing that they actually do qualify to vote early. Instead, we present the 11 most popular qualifying reasons in language voters understand along with the other essential voting information voters need, all on one succinct Voting FAQ's card.
Since 2016, we launched Election Alerts, emailing updated Voting FAQ's before each election to voters who then forward alerts to friends and family to spread the word. Sign up here to help build the Blue Wave across Northern Virginia.
Along with providing sample ballots, we are present at early voting sites, signing up voters for Election Alerts, so that they can forward them to help friends and family vote early, too. Building Election Alerts is a top priority for Virginia Senate District 33, because with Jennifer Wexton predicted to win CD-10 on Nov. 6, we'll need to mount a major GOTV campaign for a January special election to fill her Virginia Senate seat.
Email VR&EC Vice Chair Janice Yohai (jayohai@cox.net) to learn how you can help.
How and where to vote in-person absentee through Nov. 3
All Fairfax County residents who are eligible to vote absentee can now cast their ballots in person at the Fairfax County Office of Elections and starting October 13, at nine satellite locations regardless of the voter's residence in Fairfax County. Read more about who is eligible here.
Fairfax County Office of Elections
12000 Government Center Pkwy, Fairfax, VA 22035
Through–Oct. 12
Mon, Tues, Wed, Fri: 8 a.m.–4:30 p.m.
Thursday: 8 a.m. –7 p.m.
Oct. 13–Nov. 3
Mon–Fri: 8 a.m.–7 p.m.
Saturdays: Oct. 6–Nov. 3: 9 a.m.–5 p.m.
(Office closed October 8, Columbus Day)
Or these nine satellite locations at these times:
Oct. 13–Nov. 3
Weekdays (Mon–Fri) 3 p.m.–7 p.m.
Saturdays 9 a.m.–5 p.m.
Providence Community Center3001 Vaden Dr, Fairfax – two blocks from Vienna Metro
• Franconia Governmental Center 6121 Franconia Rd, Alexandria
• McLean Governmental Center 1437 Balls Hill Rd, McLean
• North County Governmental Center 1801 Cameron Glen Dr, Reston
• West Springfield Governmental Center 6140 Rolling Rd, Springfield
• Mason Governmental Center 6507 Columbia Pike, Annandale
• Mount Vernon Governmental Center 2511 Parkers Ln, Alexandria
• Sully Governmental Center 4900 Stonecroft Blvd, Chantilly
• Lorton Library 9520 Richmond Hwy, Lorton
On Election Day, you can only vote at your assigned polling place. To verify your assigned polling place, or to see your ballot click here.
---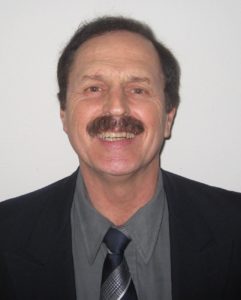 Todd Thurwachter, a retired Foreign Service Officer, has canvassed since returning from Beijing in 2009, serving since 2013 on the FCDC Voter Registration & Education Committee. He is a member of Providence District Democratic Committee.