By Brandon Thurner:
"What are Abby's views on energy, specifically nuclear power?"  "We commute to work – what can Abby do to fix the traffic back-ups on I-95?"
The young couple had recently relocated to central Virginia from deep-red Alabama and typically voted Republican. But they were curious when a real life Democrat knocked on their door. And so they were willing to engage courteously for a half-hour with a total stranger on a wide range of issues.
Many of the over 900 doors I knocked on during this election season for now Congresswoman-elect Abigail Spanberger (D-7)  led to similar experiences. Of course, I had my share of being called "murderer" and "baby-killer" by pro-lifers, too. But even in some very challenging conversations there was a search for common ground.
Often the initially antagonistic voter concluded by saying they would "consider Abby in a new light." They really appreciated how a Democrat took the time to knock on their door, ask for their views, and listen intently without trying to place a set of prescribed views on them.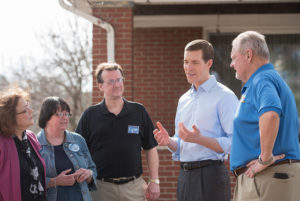 That was the most important lesson I learned getting up at 5 am in my Fairfax County home to canvass in the sprawling, mostly rural, Congressional District 7, encompassing, among others Spotsylvania, Orange, Louisa, Culpeper, and Henrico Counties. By personifying Abby's willingness to talk with and listen to everyone, regardless of policy views and political affiliation, I got hearings with Republicans and independents. And Abby needed voters like these to win — and now to govern.
The same proved true during my 100-plus door knocks for Congressman Conor Lamb in PA 17. This district, located about five miles west of where I grew up in southwestern Pennsylvania, felt like home – initially rural and now briskly developing. I grew up a Democrat surrounded by a ton of conservatives. Having Republican friends and family definitely made for more natural conversations with rural Democrats, Republicans, and independents in Virginia.
My canvassing helped me to realize that even though there are many divisions at the national level, there are also many issues and views that unite us at the state and local levels. Both Abby and Conor are able to articulate these as young, national security Democrats who understand the importance that kitchen-table, pocketbook issues play in the personal financial security of citizens.
As we hit the road in the 2019 state and local Virginia elections, I hope we will remember not to go into conversations with a specific, prescribed set of solutions as a cure-all for economic and social angst. Rather, let us look for a meaningful conversation through listening and dialogue each time we knock on a door. That's what makes us who we are.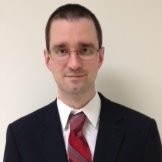 Brandon Thurner is a member of Providence District Democratic Committee and the Fairfax Young Democrats. He grew up in Mars, PA, and has lived 12 years in Fairfax County. He works as a government contractor in energy and international trade.