By Susan Laume: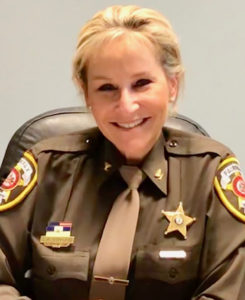 Since the Diversion First program began three years ago in Fairfax County  offering an alternative to jail for those experiencing a mental health crisis and facing a first arrest, detentions have dropped by nearly 20% in the Adult Detention Center population, according to Fairfax County Sheriff Stacey Kincaid.
"Diversion First remains a top priority and one of our biggest changes — linking criminal justice with behavior health services — with substantial benefits," said Kincaid, who has been sheriff since 2013 and has announced her candidacy for re-election this year.
The program is designed not only to help people who are experiencing mental health issues or manifesting substance abuse disorders with crisis response or hospitalization, but also "to prevent repeat encounters with the criminal justice system, improve public safety, promote a healthier community, and provide a more cost effective and efficient use of public funding," according to the Diversion First Annual Report, published by Fairfax County in 2017.
"Mental illness is not a crime and should not be treated as such," Kincaid said. "Jails were never designed to be psychiatric hospitals and shouldn't be the default for those individuals in need.
To de-stigmatize mental illness and find better ways to bring resources to those in need of help, Kincaid brought a five step Sequential Intercept Model to the County in 2015. Today the Fairfax County resource partnership includes the Fairfax-Falls Church Community Services Board, Juvenile & Domestic Relations District Court, Police and Fire & Rescue Departments, and General District Court Service, as well as the Sheriff's Department.
To increase understanding, police officers, deputies, first responders, dispatchers, magistrates, and community members have been trained in crisis intervention and mental health first aid.  The Merrifield Crisis Response Center, opened in 2016, has trained Crisis Intervention Team members on site to accept custody outside of the Adult Detention Center.  Several program alumni now work in the program serving as models to show others that they can regain control of their lives.
At the program's beginning, the primary focus was to divert citizens from arrest at their first encounter with law enforcement. Later efforts recognized the value of identifying and linking people to resources before they experienced a behavioral health crisis. And recognizing that not all people in crisis could be diverted from arrest, diversion also was strengthened at initial detention and in court hearings.
In September 2018, the Drug Court Program was established. Those convicted of a non-violent crime may agree to enter an intensive 14 to 24-month program as an alternative to jail, which includes following all treatment recommendations, close monitoring and communication with a probation officer, frequent court status hearings, urinalysis, and reports from the treatment providers to the supervising judge.
Such programs have been found by the U.S. Department of Justice to reduce recidivism by 50 to 60 percent, and to provide a savings of $5,600 to $6,000 per offender compared to incarceration.
---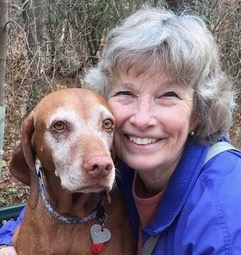 Susan Laume  is a member of the Springfield District Democratic Committee and a director of the NoVA Coalition for Animals. With her dog, she works as a therapy dog team.