By Alicia Plerhoples:
Alicia Plerhoples is a candidate for chair of the Fairfax County Board of Supervisors in the Democratic primary on June 11.
Fairfax County is one of the best educated and wealthiest communities in the country. Fairfax voters are also increasingly progressive in outlook, with a desire to enable equity to provide opportunities for a better future for all members of our community.

Fairfax County is positioned to lead the nation by example on a range of municipal actions, including affordable housing, public education, and fighting the climate crisis.
But when it comes to environmental issues, Fairfax is regretfully falling short of what it can – and should – do. In contrast to the deep blue nature of our citizens and our concerns about environmental issues, the county is distressingly 'dark red' when it comes to climate, as the graphic in this story shows.
Many county activists have been working hard over the past decade to secure Board of Supervisor action to put the county on a cleaner path forward. These efforts are starting to see some fruit, such as initial planning for putting solar on government buildings.
But the simple reality is our county actions so far are not commensurate to the scale of the problem and are failing to seize opportunities that serious clean energy and climate action will create. Fairfax has been a reluctant follower rather than innovative leader.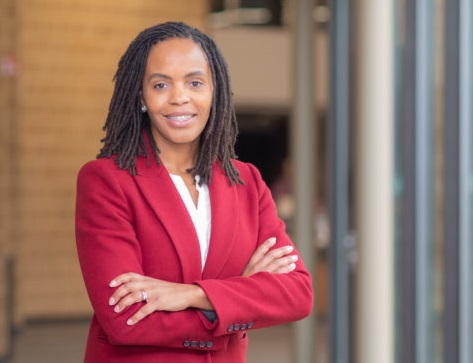 As Chairman of the Fairfax County Board of Supervisors, I will change this equation – leveraging the clean-energy revolution to drive down the county's pollution load, reduce costs, and create economic opportunities across all our communities.
That's why I've signed onto the Green New Deal Virginia that commits to a equitable 100% renewables plan that leaves no communities or workers behind. If elected, I intend to:
Drive strategies that reduce environmental impacts, improve government performance, and address environmental inequities across communities;
Focus county planning on transit-oriented development that encourages public transit, and walkability while preserving our open spaces; and
Assess the full benefits streams from climate action to support better decision-making.
As one example, Fairfax County and the Fairfax County Public Schools (FCPS) have a huge transit fleet. I recently met with Fairfax County Connector bus operators in Reston and Lorton who face troubling working conditions including exposure to diesel fumes.
FCPS alone has some 1,600 buses on the roads. Among all these are zero electric buses even though electric buses cost less to own, have zero street level pollution, can run on clean electricity, and are quieter. The health of our environment and our bus operators can be improved with electric buses.
The county should include in its cost-benefit analysis the health, noise, and pollution implications of its investments – with those, the lower cost to own electric buses become clearer. My expertise in social enterprise and sustainability accounting – i.e., calculating environmental externalities along with financial outcomes – positions me to lead Fairfax County forward in innovative and groundbreaking ways to reduce our pollution loads and strengthen our environmental resilience while reducing costs and improving worker health.
Graphic: Fairfax County is a relatively large emitter of carbon dioxide, with transportation the worst offender. Source: https://coolclimate.org/maps