By Marcus Motta:
Some of northern Virginia's biggest names were on hand for the George Mason University Young Democrats annual fundraiser, Pennies for Patriots.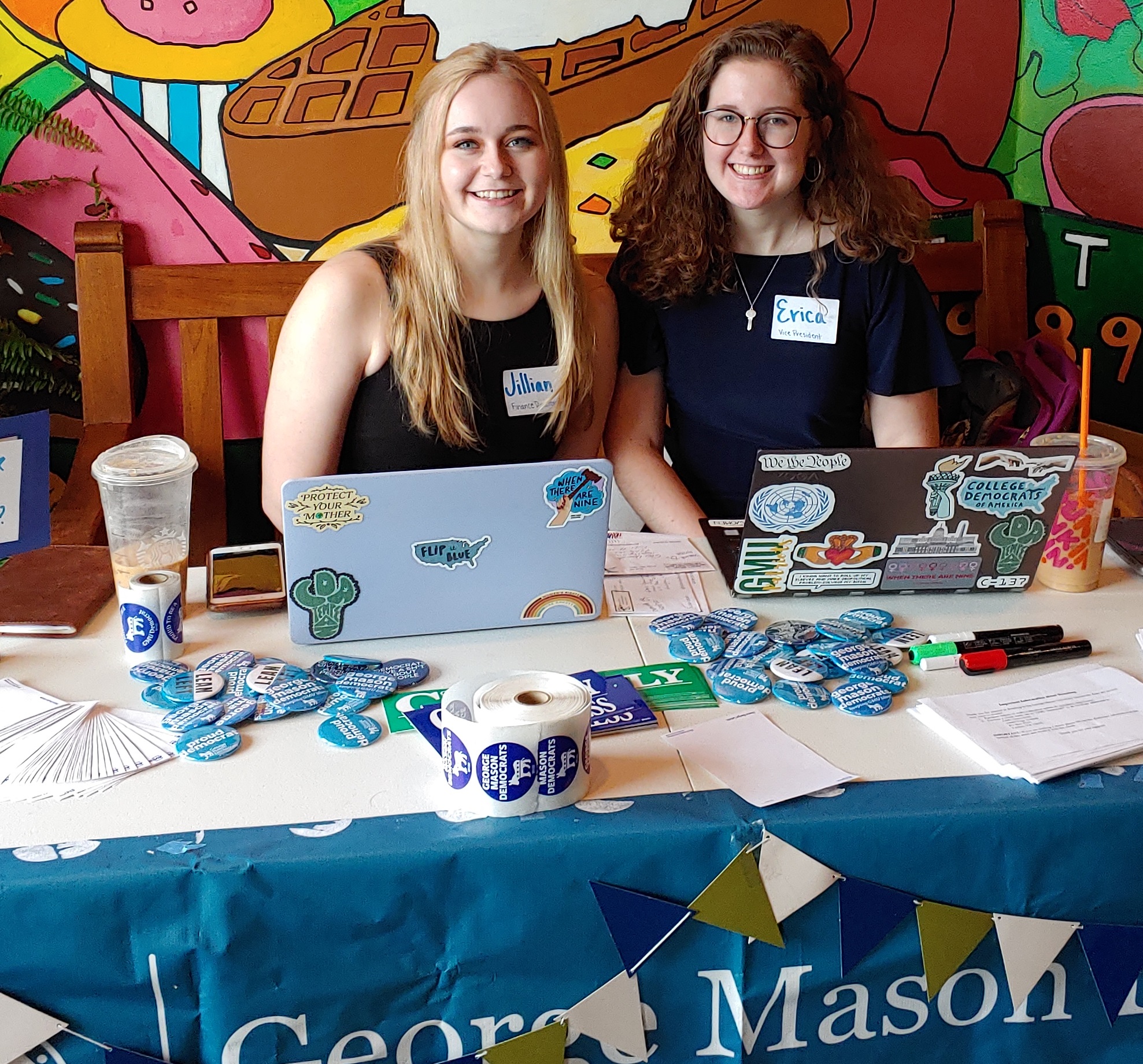 Led by Reps. Gerry Connolly (11th CD) and Jennifer Wexton (10th CD), the pols praising the Young Dems at the Feb. 29 event also included the Speaker of the House, Del. Eileen Filler-Corn (41st), fellow Delegates David Bulova (37th) and Jennifer Carroll Foy (2nd), and Elizabeth Bennet-Parker, Vice Mayor of Alexandria.
While feasting on meatballs, egg rolls and chicken tenders at the event at Brion's Grill in Fairfax, attendees were treated to speeches complimenting the YDs for helping to elect numerous Democrats in Northern Virginia.
Speakers pointed out that the fruits of that work are in the progressive agenda being pursued in Richmond by the Democratic-dominated General Assembly, including LGBTQ non-discrimination rights, a carbon neutral clean energy plan, legislation to help at-risk students succeed in kindergarten, raising the minimum wage, employment protection for pregnant women and the passing of the ERA.
Main photo: (L-R) Emma Salas, Claire Buttler, Olga Diupina, Rep. Wexton, Rep. Connolly, Peyton Newsome and Erica Kelly helped to celebrate the success of the GMU Young Democrats/ Photos by Marcus Motta

Marcus R. Motta is a retired federal law enforcement officer with 32 years of service. He is a member of the Springfield District Democratic Committee. 
Like this story? Share it on social media!