By Paul O'Shea:
Abolishing the death penalty is usually thought of as a Democratic and liberal policy, but a Republican and a libertarian serve proudly alongside their progressive colleagues on the board of Virginians for Alternatives to the Death Penalty.
The death penalty is nonpartisan.  It distributes its malevolent effects—racism, random selection, executing the innocent or the severe mentally ill–across party lines.  Those of us on the march toward abolition welcome advocates from all sides of the political spectrum–Democrats, Republicans and independents, with important contributions from conservatives and libertarians.
The board of Virginians for Alternatives to the Death Penalty consists of just such a political cross section.  Two directors– Chris Braunlich and Nick Cote–are particularly effective with statewide reputations in conservative and libertarian precincts.
Chris Braunlich, an Alexandria resident, is president of the Thomas Jefferson Institute for Public Policy.  Formerly, he was president of the Virginia State Board of Education and chief of staff to a Republican Congressman.
Braunlich's opposition to capital punishment began as a youngster reading columns by conservative icon William F. Buckley, Jr.  "Buckley refreshingly thought issues through, and I think that by both his faith and logic, had incredibly strong arguments for repeal," he says.
It wasn't so long ago that it was unique to find an abolitionist among conservatives and libertarians.  "Buckley's columns were written in the 1970s, so while death penalty opponents might have been rare, they did exist.  I think there were a significant number of faith-based folks, particularly in the Catholic Church, who shared his views," said Braunlich.
Today, many endorse policies which align with capital punishment abolitionists.
"As a conservative," Braunlich believes, "you are rightly skeptical of government and its ability to execute actions wisely or efficiently.  You know government often makes mistakes and acts in the best interests of itself rather than the people it is designed to serve.  If you are skeptical about the ability of a large welfare system to 'get it right,' shouldn't you be equally skeptical of a large criminal justice system to 'get it right'?  Why drop that skepticism if you know mistakes can be made, because when it comes to the death penalty, a mistake is permanent and irreversible."
Addressing the progress that death penalty legislation made in the recent Virginia General Assembly, Braunlich said: "My hope is that Republican State Senator Bill Stanley's strong argument against the death penalty on the floor of the State Senate will attract other colleagues because we need to make it bipartisan.  If we fail to do that it will be a divide we will never bridge, and the issue itself will suffer."
Braunlich was referring to a powerful speech by Sen. Stanley (R-20) that helped to convince five Republican state senators who opposed a ban on executing severely mentally ill prisoners in 2019 to change their vote in 2020, although the bill failed to go forward.
Chris Braunlich joined VADP in 2018 because he was persuaded that he could help in the drive to assist Virginia in becoming the first southern state to achieve this historic milestone.  "We're on the cusp of victory here, and if there's a chance I can help make a difference, I was ready to help."
Nick Cote, a Huntington resident, is director of donor communications for the National Right to Work Legal Defense Foundation.  He is on the board of FairVote Virginia and is a former board member of the Republican Liberty Caucus of Virginia.  He has been a VADP director since 2015.
"When I was in college, I followed the case of Cory Maye, a Mississippi man convicted of murdering a police officer.  It was clear that he acted in self-defense during a botched drug raid by police. The case also featured issues such as ineffective assistance of counsel, racial inequities, and junk science peddled by supposed forensic experts.  Although I theoretically supported capital punishment, at least in certain cases, I began to question how it was applied and carried out.
"I think most libertarians have tended to be either against or at least skeptical of capital punishment for a long time, but increased public attention on wrongful convictions and inequities in the criminal justice system have made the issue a higher priority for them," Cote said.  "Conservatives similarly have been increasingly convinced that the system is flawed and even conflicts with their stated 'pro life' philosophy.
"I became involved with VADP through my advocacy for criminal justice reform in general.  Virginia has been woefully behind other states."
Photo: Nick Cote (L) and Chris Braunlich are, respectively, a libertarian and a Republican on the board of Virginians for Alternatives to the Death Penalty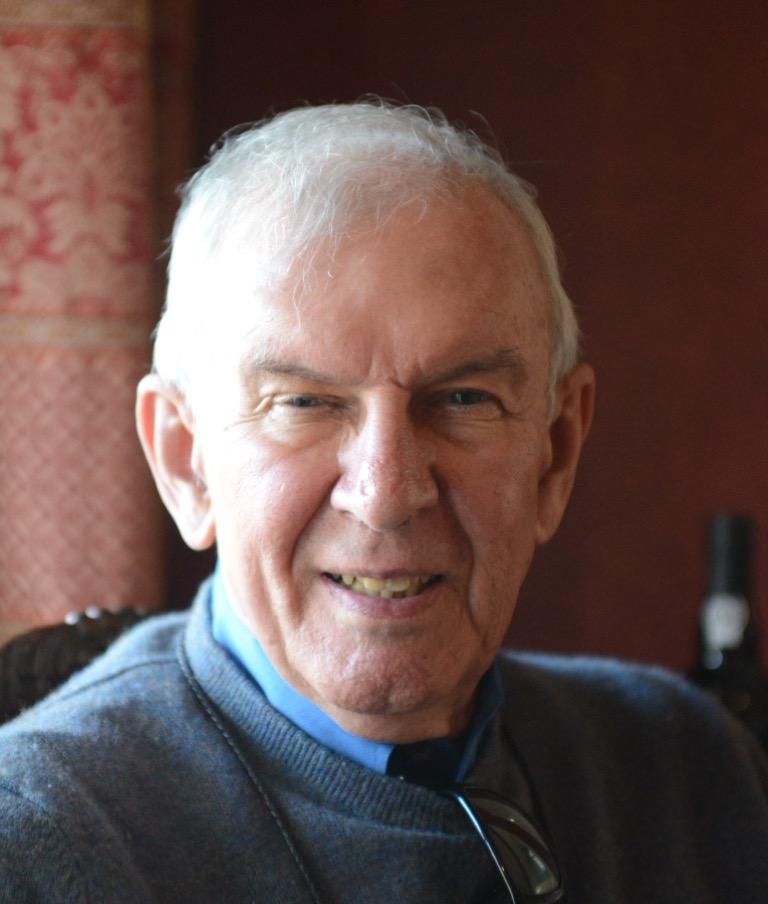 Paul O'Shea is vice president of Virginians for Alternatives to the Death Penalty. He lives in Fairfax.
Like this story? Share it on social media!