By Susan Laume:
(Editor's Note: This is the second of an occasional series on Virginia's 2020 animal legislation.)
Animal welfare is an issue where "two Virginias" are often evidenced in citizen viewpoints: rural and urban. Perhaps nowhere has the difference in views of what constitutes humane treatment been seen as acutely as in the multi-year legislative debate over adequate shelter and tethering ( confining a dog outside on a chain or rope). Lawmakers have been at odds on this issue, literally over 60 inches and degrees of temperature for several years.
In 2018, two tethering views were offered in the Virginia General Assembly session: Sen. Lionell Spruill, Jr (D-5) representing part of Norfolk and Chesapeake, sponsored a tethering bill which found competition with one from Del. Bobby Orrock (R-54), representing parts of rural Caroline and Spotsylvania counties. The Spruill bill would have restricted outside tethering during severe weather defined by temperature and dictated tether line length and weight. Orrock's bill would have left it up to local governments to determine what, if any, ordinances were needed, with required exemption for hunting and agricultural animals. Spruill offered several amendments, but they were unable to compromise. Neither bill emerged successful.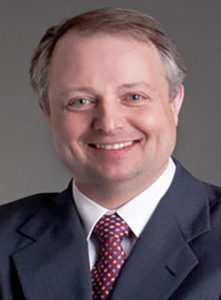 The dueling adversaries continued their tethering battle in the 2019 session. Spruill again offered a statewide bill with defined temperatures and tether specifications. He added a full prohibition from tethering during severe weather advisories. Orrock tried a new strategy offering separate bills, one that protected animals from "exposure" to heat and cold; the other increasing the length of the tether by five feet over existing requirements, from 10 to 15 feet, as included in the Spruill bill.
Orrock's attempts to block the Senate bill were unsuccessful and the two bill versions eventually were assigned to a conference committee. The resulting compromise passed both houses after the line length was changed back to 10 feet. The bill survived House rejection of later changes recommended by Gov. Ralph Northam required animals' shelter "… in hot weather, is shaded and does not readily conduct heat and, during cold weather, has a windbreak at its entrance and provides sufficient bedding material." Tether length remained at ten feet or at least three times the animals body length, making no change to length in the existing code.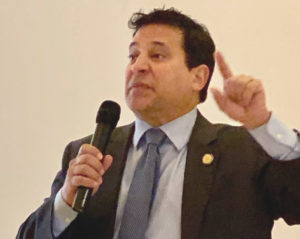 Legislators might have hoped they were done with the tethering issue. But the 2020 legislative session brought the introduction of two new companion bills, offered by two urban gladiators: Sen. John Bell (D-13), of Loudon/Prince William, and Del. Mark Levine (D-45) of Alexandria/Arlington/Fairfax County. Their bills agreed that no tethering should occur during specified high heat and freezing temperatures, during severe weather advisories, and that tether lengths be extended to 15-foot minimums. The Democratic Party majority brought new life, and a new majority viewpoint to the issue.
Republican members fought to kill the bills in committees, saying that last year's bill should stand; and on the House floor, arguing owners working away from home may not be able to return to untether their dogs during weather advisories. No arguments against the bills found favor with the Democratic majority. The bills were combined in two successive conference committees, passed, and were signed by the Gov. Northam to be effective on July 1, 2020.
It took three sessions and a half dozen bills to make the change. It was a long wait for dogs to get their additional 60 inches.
Readers may read the bill language and follow the history of the debate action during the 2020 legislative session at here searching SB272 and HB1552, Tethering animals; adequate shelter and space.
Main Photo: A dog awaits better shelter and tethering protections. / Photo courtesy of Humane Dominion / Homeward Trails.
---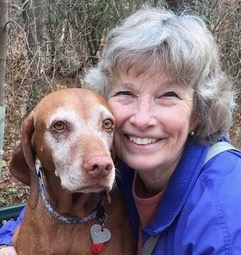 Susan Laume is a member of the Springfield District Democratic Committee and director of the Virginia Dog Army, an animal advocacy group.  She and her dog work as a therapy dog team.
Like this story? Share it on social media!