By Marcus R. Motta:
The Fairfax County NAACP drew an estimated 1,000 vehicles to a rally recently designed to demonstrate that large protests can be safely mounted during the pandemic.
The event, Justice for Black Lives Car Rally, was staged in the Fairfax County Government Center parking lot on Wed., June 3. Attendees, who had reserved parking spaces earlier through Facebook, wore masks and observed social distancing.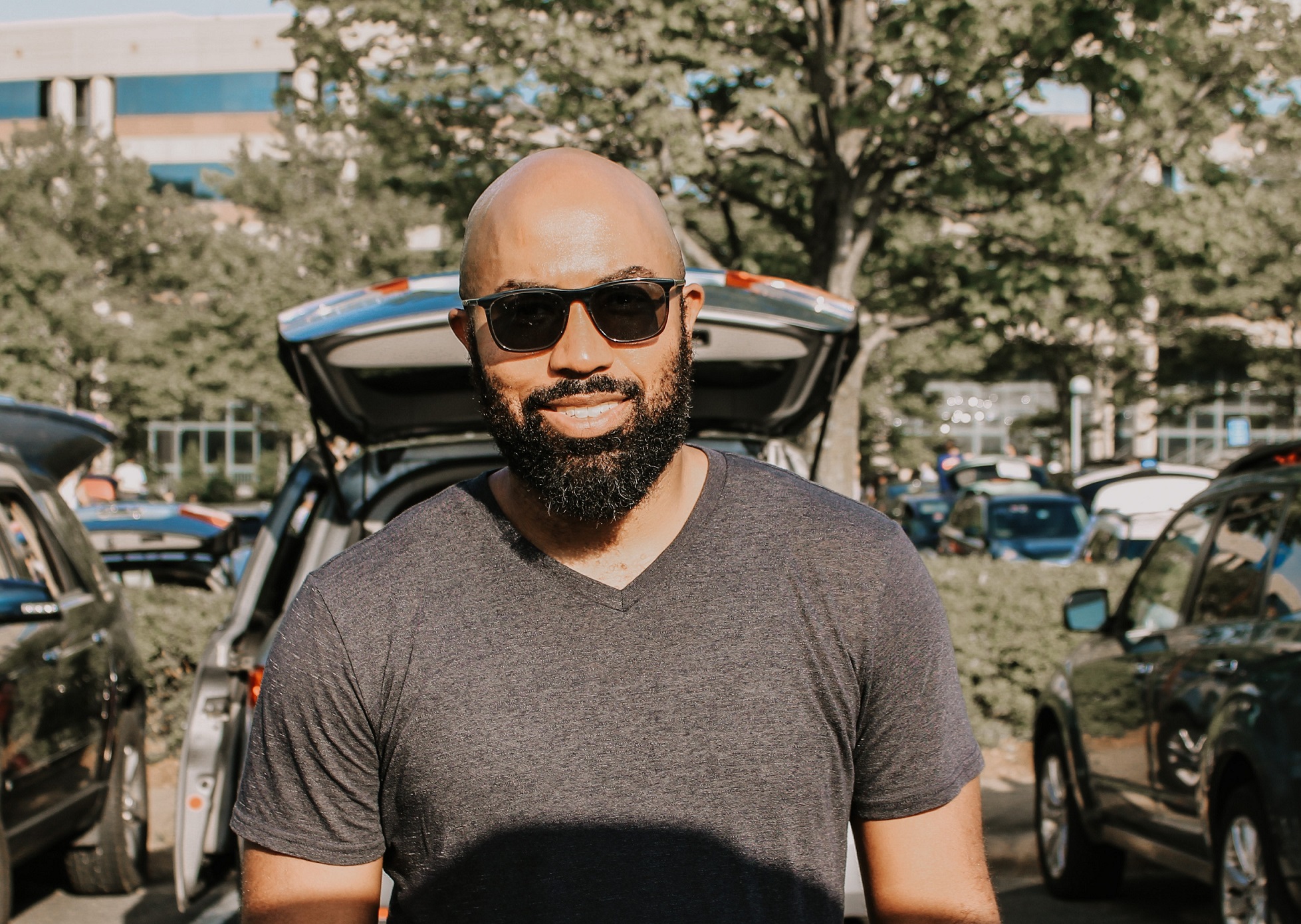 Sean Perryman, president of the county NAACP chapter, said, "We wanted to provide people a forum in Fairfax where they could protest safely outside Washington, and observe social distancing."
Perryman, who gave a rousing speech, was joined by elected officials including Rep. Gerry Connolly (VA-11), Rep. Jennifer Wexton (VA-10), Fairfax Board of Supervisors Chair Jeff McKay, Sup. Dalia A. Palchik (Providence) and Fairfax Commonwealth's Attorney Steve Descano.
Perryman's address touched on the multiple crises faced by Americans.  He criticized both Pres. Trump and Gov. Ralph Northam for lack of leadership in making available sufficient testing and personal protective equipment to deal with the covid crisis.
He also pointed to the difficulty the unemployed face in accessing unemployment benefits. Perryman described both officials as disassociated from the public, both living in houses that were constructed by the labor of black slaves.
The NAACP president also thanked Fairfax County Chief of Police Edwin C. Roessler for assistance in making the rally possible due to the need for a permit and use of county property for the rally.  Perryman clarified that he does not consider the police the enemy but did not give them a free pass.  He called for the de-militarization of police departments and the strengthening of the Police Civilian Review Panel.
Roessler also spoke at the rally and emphasized that the department follows Obama Administration approved policing tactics and wants the Fairfax County police to be a model for other departments.  He was invited by Perryman to a future NAACP community meeting with the police department which Roessler accepted.
Alina Ampeh, Fairfax NAACP Youth Council President, and Marlon Dubuisson, Fairfax NAACP Young adult Committee Chair, also spoke at the rally.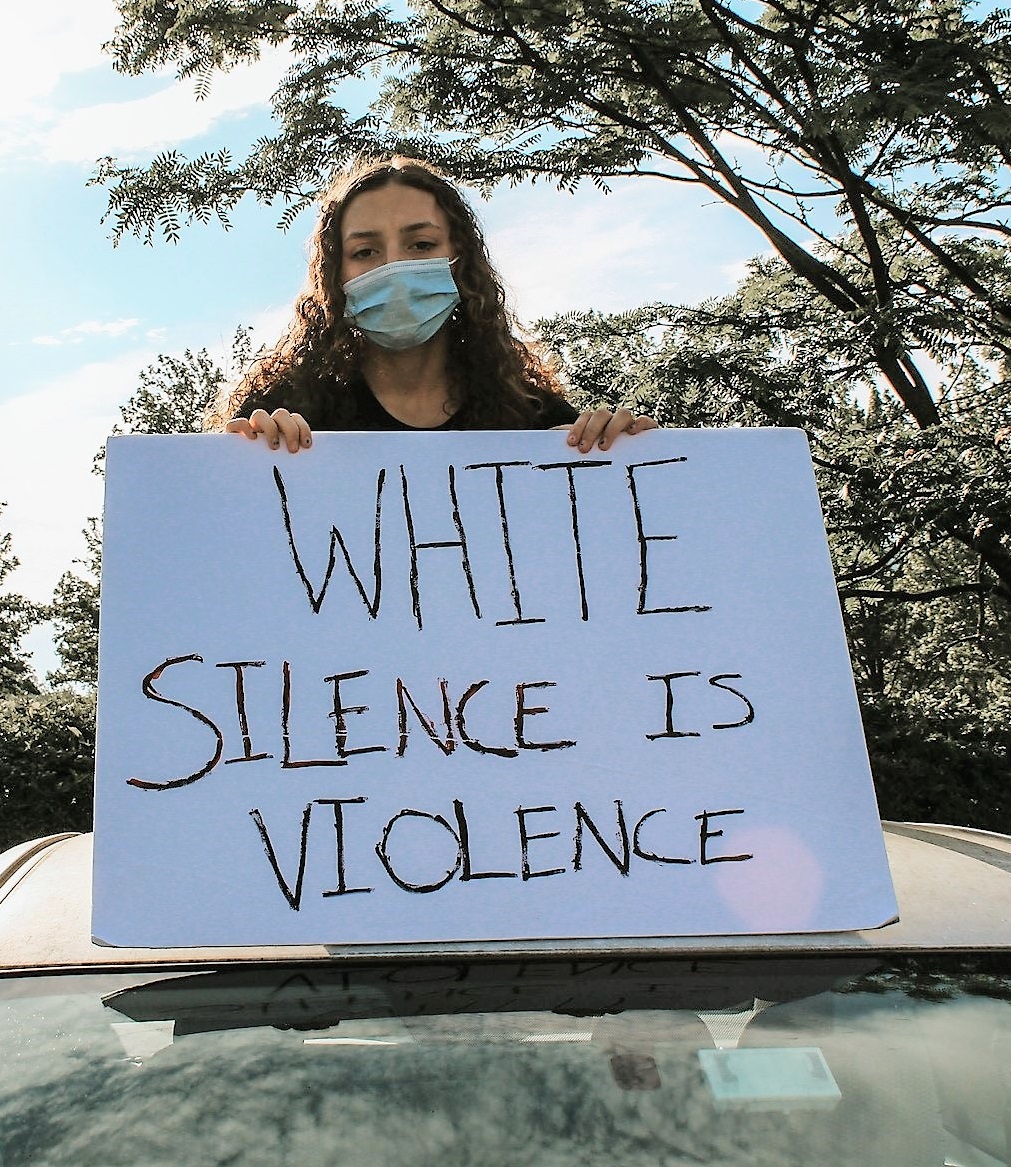 Rep. Connolly commented that "Fairfax came together as one to condemn racial injustice, I have dedicated my entire public life to equal rights and will continue the fight."
His opponent in the June 23 Democratic primary, Zainab M. Mohsini, also attended the rally and called it, "a show of solidarity in the community."  She said, "Racial justice policy change is needed, people in power need to be held accountable."
I spoke with some of the protesters and asked why they chose to attend the rally.
Julianna Byrd, of Reston, a rising sophomore at South Lakes High School, who was sitting on the roof of her car with a sign, said  "I wanted to represent my town and support the cause".
Elsa Berhane, of Herndon, said "It's time to be together and end racism."
Meron Yohannes, who came with Berhane, said, "Local officials need to be held accountable, … we voted for them."  She added that she does not hold elected officials directly responsible for police actions.
Kara Boatman held a sign to honor Natasha McKenna, who died in the custody of Fairfax police in 2015 after having been tasered.
Perryman made an appeal to the protesters to stay active and volunteer to help the NAACP with its goal of obtaining equal treatment of African-Americans.  He urged protesters to attend an upcoming community meeting with the Police Department which is being planned.
The rally concluded with the crowd chanting "Black lives matter," and "No justice no peace."
Main photo: L-R: Kyla Motta, Michael Klingseisen, Meron Yohannes, Dina Yohannes and Elsa Berhane were among the estimated 2,500 protesters who turned out to show that outrage can be safely expressed despite the pandemic / Photos by Taryn Motta

Marcus R. Motta is a retired federal law enforcement officer with 32 years of service. He is a member of the Springfield District Democratic Committee
Like this story? Share it on social media!