By Abby Block:
Protests following the death of George Floyd at the hands of Minneapolis police have spread across the nation, not just in big cities but also in small communities — like our own Mason District here in Fairfax County — that don't typically respond in organized fashion to events far outside their boundaries.
Hundred joined in on Mon., June 8, for the Black Lives Matter Annandale Family March from the Barcroft Plaza Shopping Center to the Mason District Government Center.  The orderly and respectful crowd chanted, heard speeches, knelt in silence for 8 minutes and 46 seconds — the time a Minneapolis policeman's knee was on George Floyd's neck – and ended the 2-hour program with a song of unity.
Participants wore masks in recognition that we are still in the midst of a pandemic.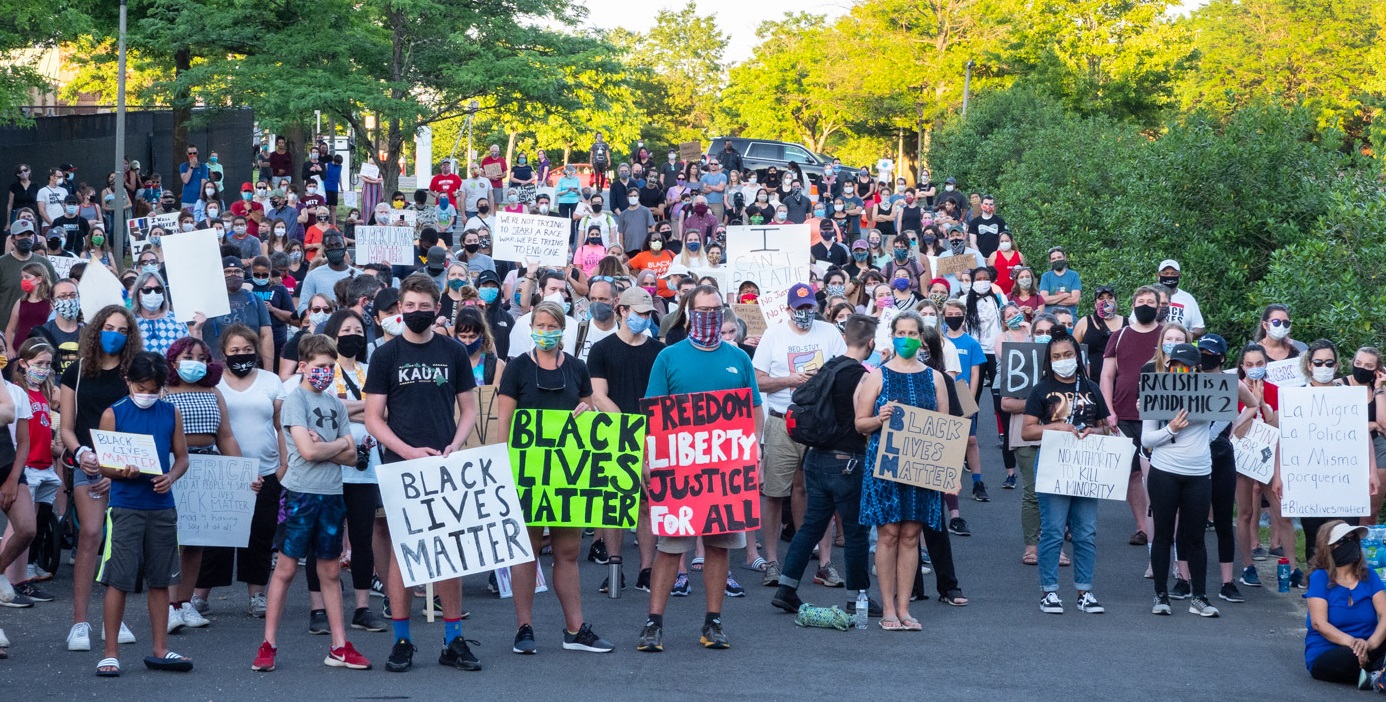 The march was conceived and organized by parents at Mason Crest Elementary School.  The original idea came from Mary DeDios  who enlisted Simon Sandoval Moshenberg and Ricardy Anderson, Mason's representative on the Fairfax County School Board.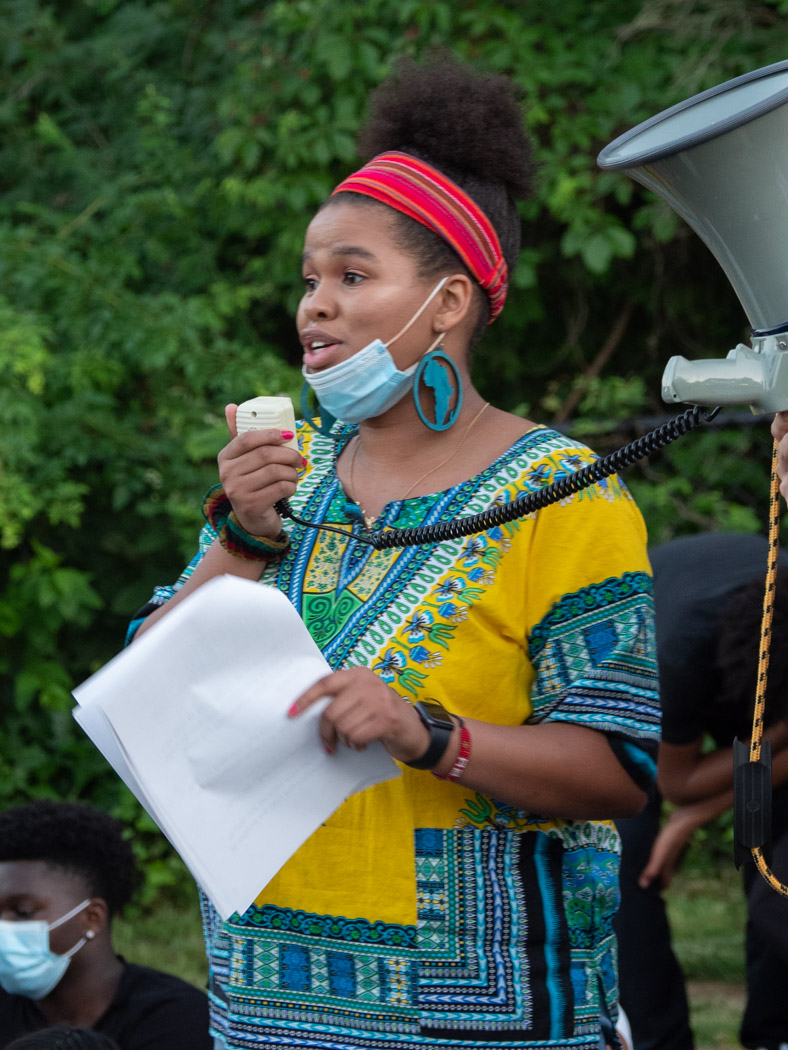 Other parents joined the effort quickly.  The objective was to commemorate George Floyd's death in a shared endeavor that involved kids, provided a meaningful learning experience, and promoted unity.
The presence of an open megaphone encouraged speeches from parents, community leaders, and students.
The keynote speaker, Jocelyn McCullough, is a student leader of the Equity Team at Justice High School. In a moving and memorable speech she talked about her own family history and about why black lives matter.
She cited numerous examples of entrenched racism and its cumulative negative impact and spelled out the many things that need to change.
Mary's husband, Angel DeDios, also spoke about the crisis in education resulting from systemic racism, and many students, ranging in age from elementary to high school, added their voices for positive change.
On a personal note, I was pleased to learn that the community I left to come here 40 years ago, Merrick, Long Island, also hosted a march in support of the Black Lives Matter movement.  Perhaps that tells us something about the depth and breadth of the effort that has just begun and shows no sign of abating.
Main photo: Amelia DeDios takes the mic at the Annandale Family March, with Alma Valencia at her side/ Photos by Bill Millhouser
Abby Block served in the federal government as a health benefits program manager and as an executive advisor to a consulting firm. She is a member of Mason District Democratic Committee
Like this story? Share it on social media!