By Paul O'Shea:
For the first time in Virginia's history, capital punishment, a grim and tragic legacy, may finally be abolished. That was the theme of the recent annual awards luncheon of Virginians for Alternatives to the Death Penalty (VADP).
Currently, with a Democratically-controlled Virginia General Assembly and growing support from conservatives and libertarians, death penalty abolition legislation could be placed on Gov. Ralph Northam's desk for his signature in the coming year. This window of opportunity may only be open in 2021. With a new governor to succeed a term-limited Northam in 2022 and another legislative election, the positive alignment favoring abolition may only be temporary.
Recently, VADP held its annual awards luncheon virtually. The program featured four prominent names in the abolition movement: a United States senator, a national criminal justice reform leader, a leading Virginia Republican legislator, and a murder victim family member who supports ending capital punishment.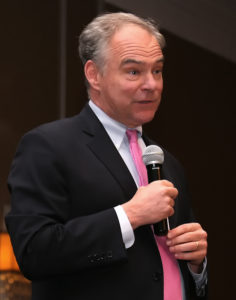 Virginia U.S. Sen. Tim Kaine spoke about his long-time opposition to the death penalty and support for the legislation to be introduced in Virginia's General Assembly in 2021. Kaine, a former Virginia governor, discussed his long opposition to the death penalty. As a civil rights lawyer early in his career, he represented a number of prisoners on death row and said he believes he is the only U.S. senator to have had last meals with two death row prisoners, and accompanied them to the execution chamber the next day.
When Kaine was Virginia's governor, he provided better funding for death-row prisoners as they confronted the state criminal justice system. Finally, Kaine discussed his current co-sponsorship with U.S. Senator Dick Durbin (D-Ill.) of federal capital punishment repeal legislation.
Honored as VADP's Legislator of the Year was William M. Stanley, Jr. (R-Moneta) who will be a co-patron of death penalty repeal legislation to be introduced in the 2021 General Assembly. Earlier this year, Stanley's powerful speech on the floor helped change fellow Republican votes on a bill that would have prevented the execution of those suffering from severe mental illness. The bill passed with overwhelming bipartisan support but was not taken up in the House of Delegates.
The VADP luncheon keynote speaker was Cassandra Stubbs, Director of ACLU's Capital Punishment Project. At the event, Stubbs recounted the significant progress that the national movement has made toward abolition. Of the four benchmarks the Supreme Court has said could result in countrywide abolition, substantial progress has been made in reducing the number of executions and death sentences. While 25 states now prohibit the punishment, 10 states have ended capital punishment in the past thirteen years. In addition, she pointed out that popular support for capital punishment is declining steadily.
Also honored was Rachel Sutphin, VADP's Citizen Advocate of the Year. When she was nine years old in 2009, her father, Corporal Eric Sutphin of the Montgomery County's Sheriff's Office, was shot and killed in Blacksburg by William Morva. As a murder victim's family member, Rachel might have been expected to support Morva's execution. Ultimately, however, she fought to prevent his killing, and pleaded with then-Gov. Terry McAuliffe to spare Morva's life. McAuliffe never responded to her plea to reduce the sentence to life in prison without parole and Morva was executed in 2017. Sutphin, a divinity student at Columbia Theological Seminary, continues to advocate for the end to capital punishment.
---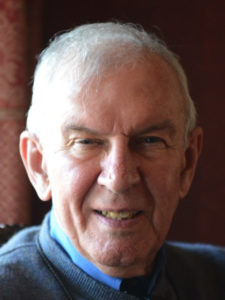 Paul O'Shea is a director of Virginians for Alternatives to the Death Penalty and a resident of Fairfax. He had a long career in corporate communications before his involvement with social justice issues such as capital punishment.
Like this story? Share it on social media